In Korea Honoring Your Roots is Cool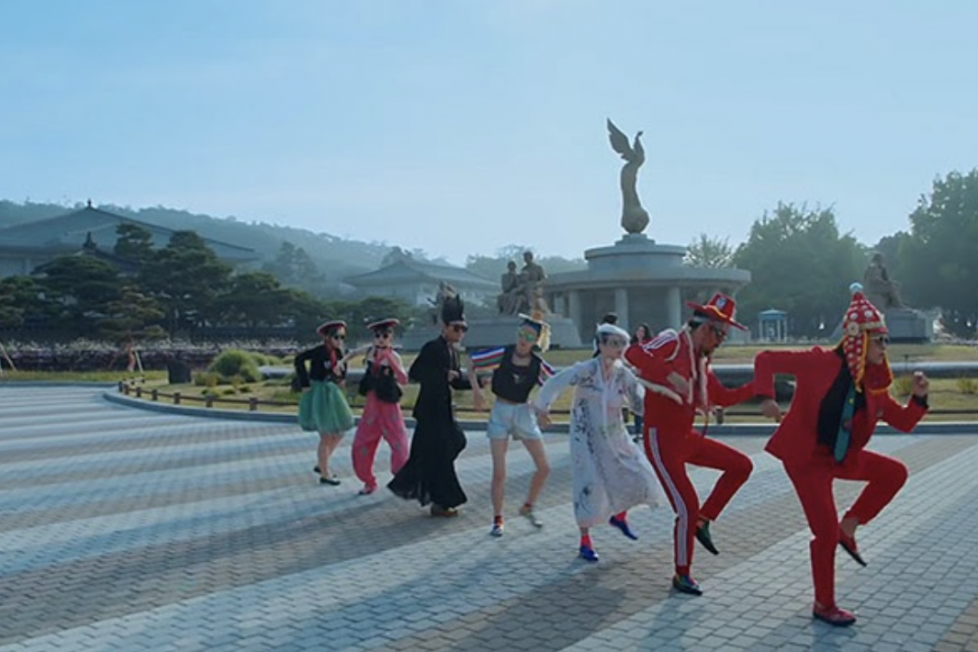 Korea Tourism Organization's Feel the Rhythms of Korea became a Youtube sensation last year. The video features Leenalchi's fusion Pansori (Korean musical storytelling by a singer and drummer) along with the contemporary dancer group Ambiguous Dance Company dancing in Hanbok – korean traditional outfits. Leenalchi's album is based on 'Sugunga', one of the oldest oral literature of Korea, and their kitschy pop-art like official music videos are as catchy as their music.
Leesle, modern hanbok brand known for collaboration with BTS last year, founded by Leesle Hwang is leading the trend that has peaked since a decade ago in S.Korea- wearing hanbok in daily life other than family ceremonies. Some travel abroad in Hanbok, and while others rent them to get a discount entrance to the historic sites or museums. Leegamgak is another lifestyle brand that brings the beauty of Korean traditional objects into the modern world.
Behind this movement are Korean millennials who know how to make the traditional cool again. A vintage cafe owner who brings back a mother-of-pearl closet (Jagyejang) from the grandmother to decorate a vintage cafe, or a vegan fusion temple food restaurant owner who plays the monk's wooden bell when your order is ready are one of them. My mother, who believes Pansori could never be as cool as Abba, seemed puzzled by me listening to Leenalchi's track during my visit last year back home. She grew up in a time where modernization equaled westernization, which has shaped many of us to consider our own culture as inferior to the western ideal – a shared complex of many politically and culturally colonized nations.
With global awareness of cultural diversities and conversations over decolonization in recent years, it's not only Korean millennials who think honoring one's own roots is cool. For example, in 'An Indigenous Mixtape from Lima, Peru', Saleem Reshamwala's podcast episode, Reshamwala tells the stories of Peruvian hip hop artist Liberato Kani who reclaims his indigineous heritage through rapping in Quechuan- the surviving language of the Inca empire, and another Peruvian artist Kayfex who is bringing Andean tradition into his music. It's thrilling to imagine many different versions of this 'appreciating your own root' movement in other marginalized cultures of the world.  
In the meantime, here I am in New York, spending Saturday evenings for Zoom Bazi (Chinese five element system) class from Korea in the past few months. Bazi is East Asian metaphysics that views the world through five phases, interweaving philosophy, politics, medicine, astrology, and fengshui in a very similar way that Jyotish (Vedic astrology) is interconnected with Ayurveda (Indian science of well-being), Vatsu, and Vedic science. It's a fascinating art of understanding yourself, your body, relationship with time and space through the yin, yang, and the five elements. I am grateful for this new opportunity of online classes that the 'new normal' virtual life has brought, which has made me feel connected to the home I left.