Looking back on the music of 2020
Well, at least the music was good.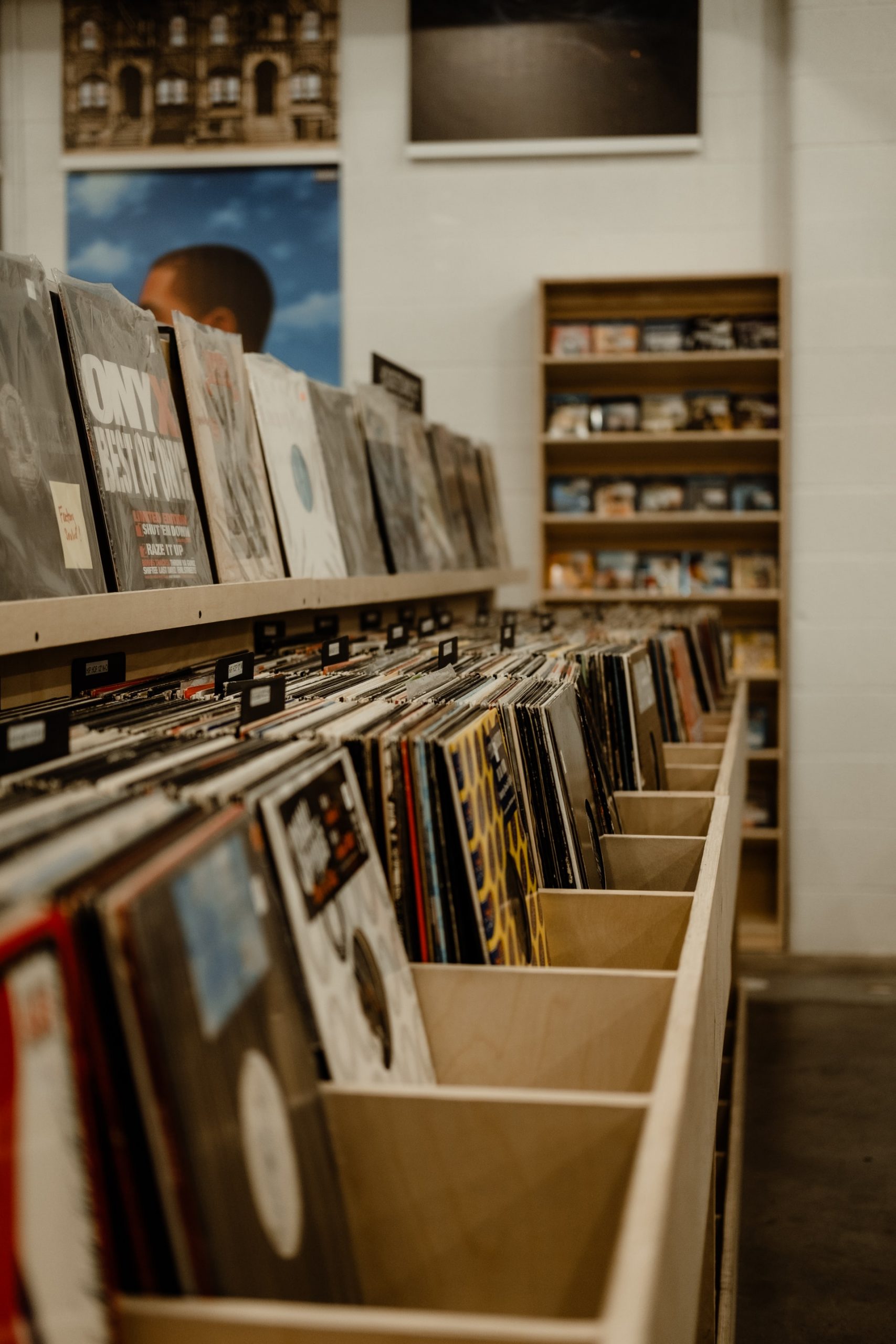 As the year reaches it's end, it's time to have a look at some of the music that I believe best represented this tumultuous year. Before we discuss my favorite songs let's discuss some winners and losers.
Losers
Pop Music
It says a lot about the future of pop music that the most successful pop star in the world (Taylor Swift), released 2 albums this year, yet neither were pop albums. The once dominant genre has been overtaken by K-pop. The rise of K-pop and fall of pop is an indictment of the Western music industry structure that has created broken, bloated, poorly performing massive record labels. Whereas Korea's K-pop scene, is controlled by small, but powerful management agencies.
The Grammys
I stopped watching the Grammys decades ago. But as pop becomes more irrelevant and hip hop artists expand their reach into other genres, the fact that the Grammy's continue to dismiss Black artists is becoming embarrassing. Despite recent discussions of diversity, and new leadership at the Recording Academy, Black artists on major labels are not getting their due. We've discussed Lil Baby's creative growth on this website. The fact that growth is almost ignored by the Grammy nominations he received is telling and a symptom of a number of issues.
Commercial Rap
Tekashi 6ixnine was paid millions to put out a failed record this year. Three rappers signed to Empire were assasinated. Meanwhile, the biggest rapper in the world was a 38 year old, former drug dealer from Buffalo, New York who launched the most important underground rap crew/label (Griselda) in years.

In the past, the difference between commercial rap and underground rap was the access commercial artists had to better producers, production equipment, marketing and distribution. As access to professionals, equipment, marketing and distributors has become easier to gain, artists can now grow their fanbases and become stars without the drama tied to being signed to major labels, IF they have the budget to do so.
Honorable Mentions
Projects by Com Truise, Common, Busta Rhymes, Asa-Chang & Junray, Lupe Fiasco and a number of UK grime rappers (D double E, Dizee Rascal, etc…) were considered for my top songs, albums and EPs, but missed the cut.
Winners
Jazz

The death of Jazz music has been proclaimed numerous times. However, the genre that benefitted the most from people being stuck in their homes was jazz music. As kids looked for musicians to copy for their TikTok and Youtube channels, a number of jazz performances became viral. The most notable being the live recording of Lingus by Snarky Puppy. A popular Youtube video last year, the song exploded this year with Youtube covers, and Youtube content creators publishing their own analysis and reaction videos. The impact was two-fold. Soloist Cory Henry was shoved into the spotlight by a new, young, generation of fans just as his newest album was released. Snarky Puppy's drummer, Canadian Larnell Lewis (who has an upcoming album) also became a star, as tales of his talents became viral.
Jazz has been on the rise for a handful of years now with bands like Snarky Puppy and musicians like Larnell Lewis, Cory Henry, Terrace Martin, Robert Glasper, and Kamasi Washington all having a say in that growth. The last three mentioned even formed their own super band this year (Dinner Party).
Latinx musicians

Whether you're a fan of Grammy nominated Lido Pimienta, or this was the year you discovered the soul inspired trio Thee Sacred Souls, it's quietly becoming obvious that the social impact of Hispanic musicians is expanding within Western music. Hispanic musicians are no longer a gimmick, or pigeon-holed into marketing campaigns that point there music to only Latinx audiences. Trendsetting labels like Daptone Records and Big Crown Records already get it. Soon, all music fans will benefit from this gradual change to the face of Western commercial music.

Album of the year
My album of the year is Clipping's Visions of Bodies Being Burned. In a year that featured challenging work in multiple genres as the Western pop music machine faltered and even commercially successful artists felt comfortable taking risks, I decided to go with an album released by Sub Pop. It's rare that I listen to an album and feel jealous of the musicians. Clipping deftly combine poignant poetry, rap, industrial music and noise. It's brilliant in its conception and its execution. I haven't felt this way about an album, since San Francisco based rock band Oxbow's 2017 album, Thin Black Duke.
EP of the year
A week before the first lock down in Toronto, Mike Radford of Bellyfull Sound, his soon-to-be wife and I found ourselves crammed into the basement of a small club in Kensington Market to hear the sultry voice of a diminutive young lady from Jamaica's Manchester Parish. Despite a number of major label reggae projects launching this year, including Buju Banton's Upside Down 2020, Lila Ike's The Experience was clearly the strongest reggae project of the year, and in my opinion, it's the best EP of any genre released this year.
I can't use enough superlatives to praise Lila's writing chops and beautiful voice.
Song(s) of the year
I have two songs of the year. The first is from popular underground rapper, Open Mike Eagle. Faced with trauma from a canceled TV show, a failed record label project, and a recent divorce, Open Mike found himself in therapy. His therapist pointed out that unlike other clients they had, Mike had access to a creative outlet and suggested he use it. Combining his real life issues with his love of anime, Open Mike's Anime, Trauma and Divorce is a must listen. The song that became an anthem representing this year, for many of his fans, was the brief and sparsely produced, Everything Ends Last Year. In a year filled with trauma for so many of us, listening to this song should be available with a prescription.
My second song of the year is more hopeful. R and B songstress Lady Wray's Storms encourages us to be patient, and promises that after the storms there will be love. After a year like 2020 these sage words, painted with such rich, soulful production are deeply appreciated.