Every so often, I indulge myself by browsing apartment listings or cruising real estate sites. I might check out what's on offer in my current neighborhood or pick a place I've never lived before. Depending on my mood, I might search for apartments in the heart of the city or lake houses in a rural town.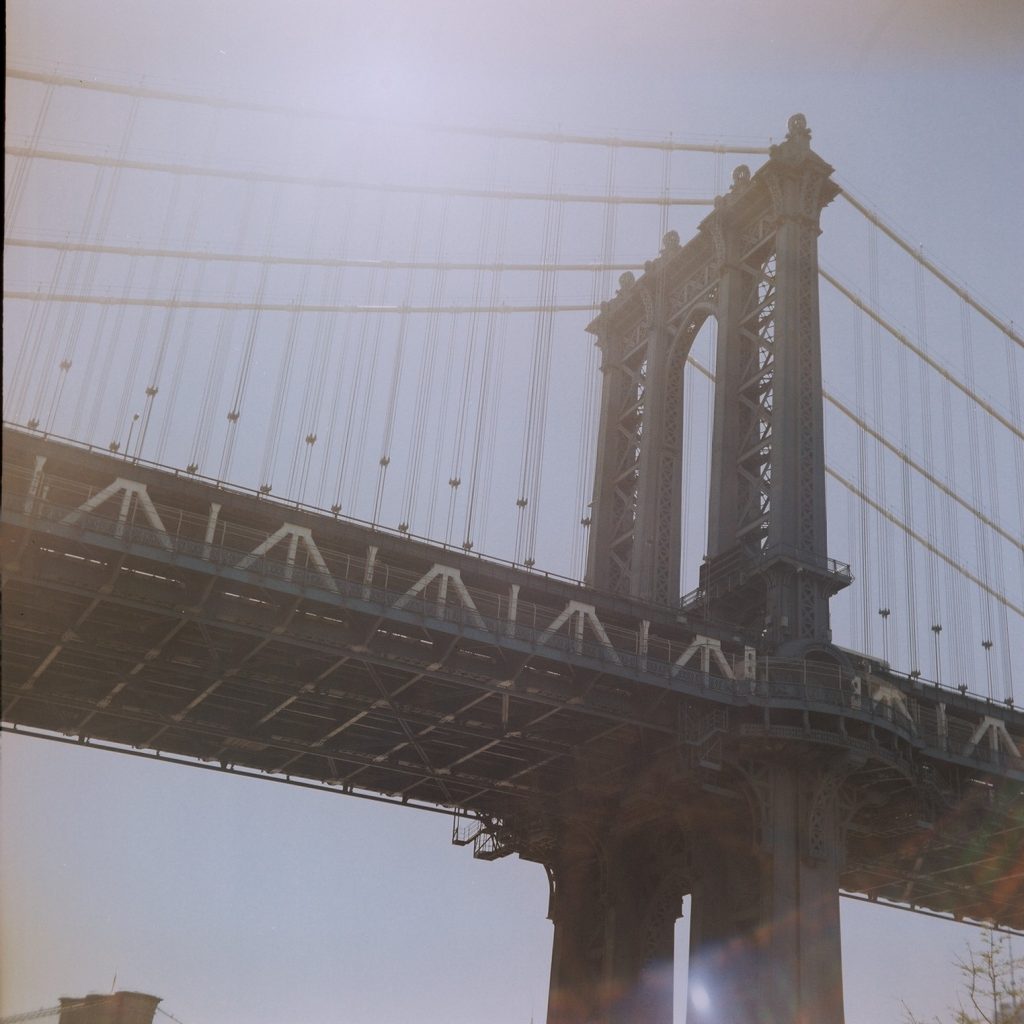 I'm no stranger to big cities. Over the course of my twenties and thirties, I have lived in or near three. This was after spending 4 years in the idyllic countryside of my undergraduate school. I spent three years on the outskirts of the greater Tokyo area. A city that never truly seems stops spreading. But I didn't leave Tokyo for somewhere quieter, slower. No, I took myself to New York.
Le Corbusier says 'A hundred times have I thought New York is a catastrophe, and fifty times: It is a beautiful catastrophe.'From an architects perspective, I can see just what Le Corbusier means. The city is both planned and not. The tangle of streets that is the West Village are nestled in the grid-like layout of the lower part of Manhattan. It's more than the layout of the city. It is people pushing up against each other. It is honking horns. It is crowded bars. It is getting caught in the rain blocks from home.
There were times when all this mess would fade away into something beautiful. When I lived there, I would on occasion take cabs home after a night out. I was living in Queens at the time. I would always turn around and watch the city when we crossed the Queensboro Bridge.There is nothing like that view. "The city seen from the Queensboro Bridge is always the city seen for the first time, in its first wild promise of all the mystery and beauty in the world." says F. Scott Fitzgerald.
When I've spent time in New York since leaving the city, it has been in Brooklyn or just across the Hudson in New Jersey. These places have the same bordering on disaster feel as Manhattan. They have their majestic views and hidden treasures amidst delayed trains and rising rents. There is beauty in all that concrete. If we only look for it.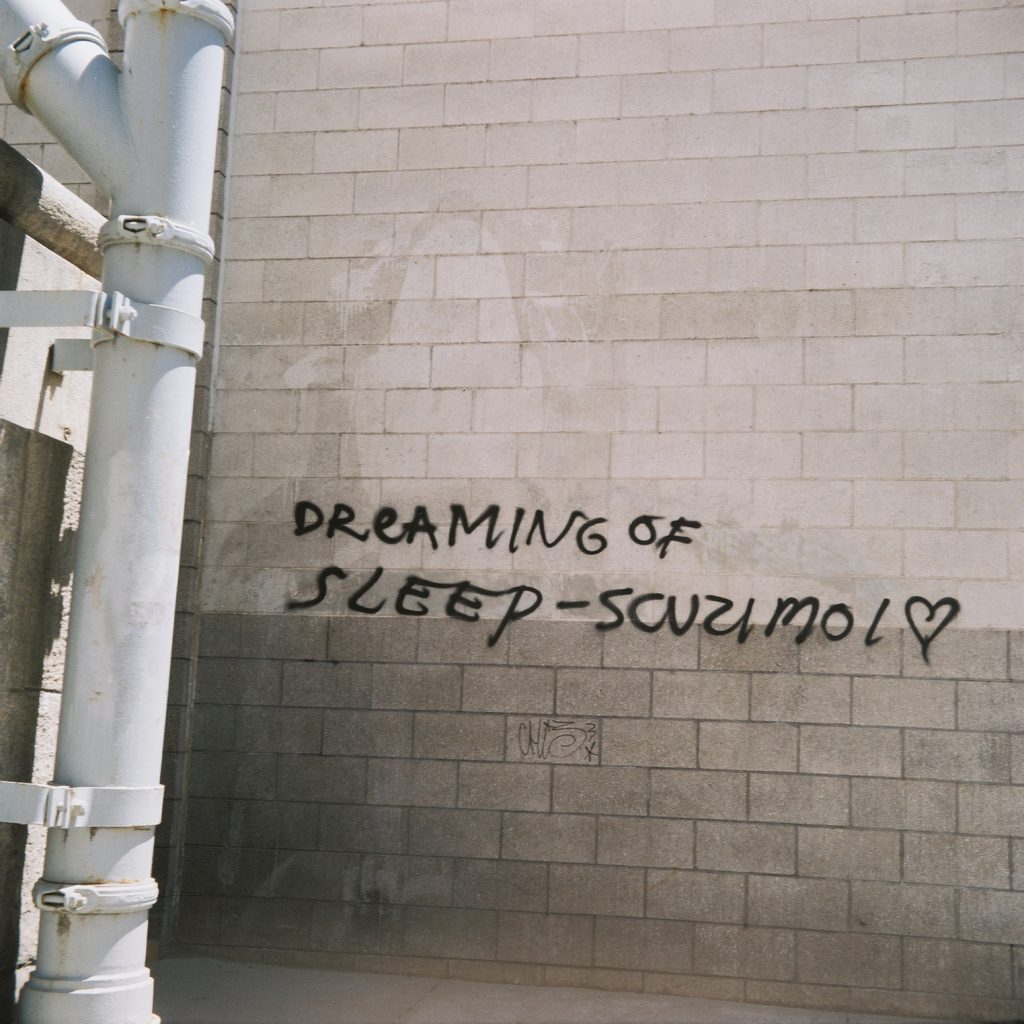 As much as I might miss the hustle and bustle of a large city, I also crave the green of forests, open blue skies, and sparkling lakes. There is nothing like fall in the rolling hills of Ohio at Kenyon College, my alma mater. Kenyon regularly gets named the most beautiful college campus in the US.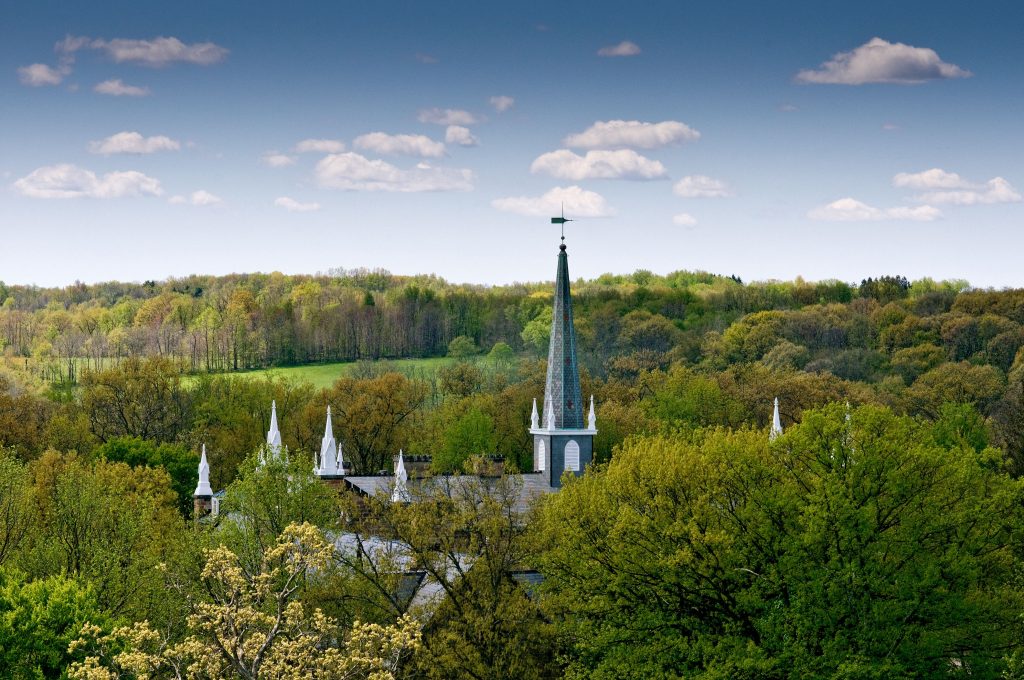 Kenyon is beautiful any time of year. Country life has its appeal as Chekov once said, "Country life has its advantages,' he used to say. 'You sit on the veranda drinking tea and your ducklings swim on the pond, and everything smells good. . . and there are gooseberries." We didn't sit around drinking tea in college, we drank other things of course. And I would most respectfully disagree with Oscar Wilde who said, "Anybody can be good in the country" in The Picture of Dorian Gray. Students did their fair share of not being good.
We learned and bathed in nature before tree showers were a thing. The country gave us peace and quiet young minds need. Not just young minds, but this current womanly mind could use it, too. There are those who have their distinct preferences, Lori Lansens says, "The city, no matter how small, is corrupt and unrepentant, while the sun shines brighter in the country, making people more wholesome." While, Collette would not agree claiming, "Nothing ages a woman like living in the country."
It might not age us but the country can give us a quiet maturity. Giving us a bit more quiet and slowness to work or dream. Time in the country is good for the soul. It is not all romantic forests and hills. The countryside has its fair share of problems from unemployment to opioids. Poverty plagues rural towns and urban centers. The city and the country are not so different.
Still, we live in a culture that would have us choose between these two binaries. Instead of flowing gracefully between them. Work rarely gives enough time off to take a proper vacation. Most of us don't have the ability to own two residences. But in a world where remote work is more and more common and air BnB and housing swaps are easy enough to find. Being better connected to both the country and the city might be one of the answers to healing our current divide.
Can we come to a place where we value both, the city and the country? In my ideal world, I would be able to have it all! Isn't that what every woman wants? Time in the city taking in all the culture. Time in the country bathing in nature. Spending more time in both places would give us the chance to see the beauty and the challenges of both. To better connect us all. To allow us to help each other, value each other whether you are city folk or country folk. It is Longfellow who might have captured it best, "The country is lyric, the town dramatic. When mingled, they make the most perfect musical drama."